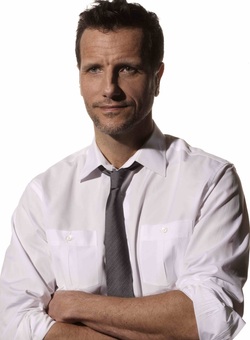 Robert Reincke, MBA
, is a business writing expert of the highest caliber, with over 25 years of professional writing experience. Mr. Reincke is a highly specialized writer with a strong business background and education, who interprets information provided by the client in a way that is best understood by the client's final target market. In this case, the Department of Homeland Security for whom Robert has become a known specialist in the area of investor-immigration business plans. Robert asks the right questions, supports the client's ideas, and illustrates common-sense business narration to the client's business operations.
Robert has worked specifically with immigration attorney clients since 2001, and has written business plans for all types of clients since he began classwork for his masters degree in business administration (MBA) in 1987. His background includes direct work experience in the computer industry (as a buyer and supplier manager for Hewlett-Packard for five years), entertainment industry (as a Theatrical Contracts Administrator and Theatrical Contracts Consultant to the Screen Actors Guild and the Directors Guild of America), auto industry (including General Motors Corporation and Chrysler Corporation), and food and beverage industry (Hilton Hotels Corporation). He has worked for numerous entrepreneurial companies including one of the first internet development companies (Network Decisions), one of the first computer network hardware distributors (Orion Banyan Systems), and a precursor to the virtual gaming industry (The Virtual Cafe of Miami Beach). He has also had the opportunity to work internationally in the fashion industry as a successful male model (Paris, Milan, Athens, Madrid, Tokyo, Brussels, Miami, Denver, and Los Angeles).
Robert has taught business-plan writing and business principles at Otis College of Art and Design and Los Angeles City College and has been published in two scholarly articles concerning business-plan-writing submittal requirements for the Department of Homeland Security as it applies to immigration attorneys. Robert received his Masters of Business Administration (MBA) in 1988 from the University of San Diego in Entrepreneurship and Marketing, and his Bachelor of Arts in 1985 from Michigan State University in Materials and Logistics Management/Procurement. He also recently completed three and a half years of extensive coursework in the fine arts—coursing leading towards the degrees of Bachelor of Fine Arts in sculpture and painting, and Master of Arts in Critical Theory and Creative Research.
Additionally, Robert is a Fine Artist, the author of two books, and the co-founder of an independent publishing company, Spunky Books. His first book, a biographical novel entitled
Death of a Past Life
, documents the true story of his family's immigration to the United States. His second book,
Falling off the Catwalk
, honestly chronicles Robert's process of self-discovery during a transformational and yet also very complex time in his life when he worked as a successful international male model. Further information regarding Robert, his professional writing, fine art, and books can be found online at
www.robertreincke.com
and
www.spunkybooks.com
.
---